Joining BNP Paribas in Canada means joining a Group that's constantly transforming itself in order to adapt to our changing society and to build the world of tomorrow. Applying to work with us is not just about applying for a job, it's about giving meaning to your work!
And to meet these challenges, we need skills and competencies at all levels. So, whether you're a student, a recent graduate, a junior or an expert, there's certainly a position that's perfectly suited to you with us!
Joining BNP Paribas means choosing a responsible employer
You may already know us, but here's a quick overview of who we are and what we do: a leading banking institution with around 190 000 employees in 65 countries. Joining us means becoming part of a solid, ethical and culturally rich group that is fully committed to more sustainable and inclusive finance. Faced with the societal and environmental issues that challenge the entire planet, BNP Paribas has been transforming itself for several years, with the 17 UN Sustainable Development Goals as its compass.
So, are you ready to make your contribution to more responsible and evenly shared growth?
Commit to diversity and gender equality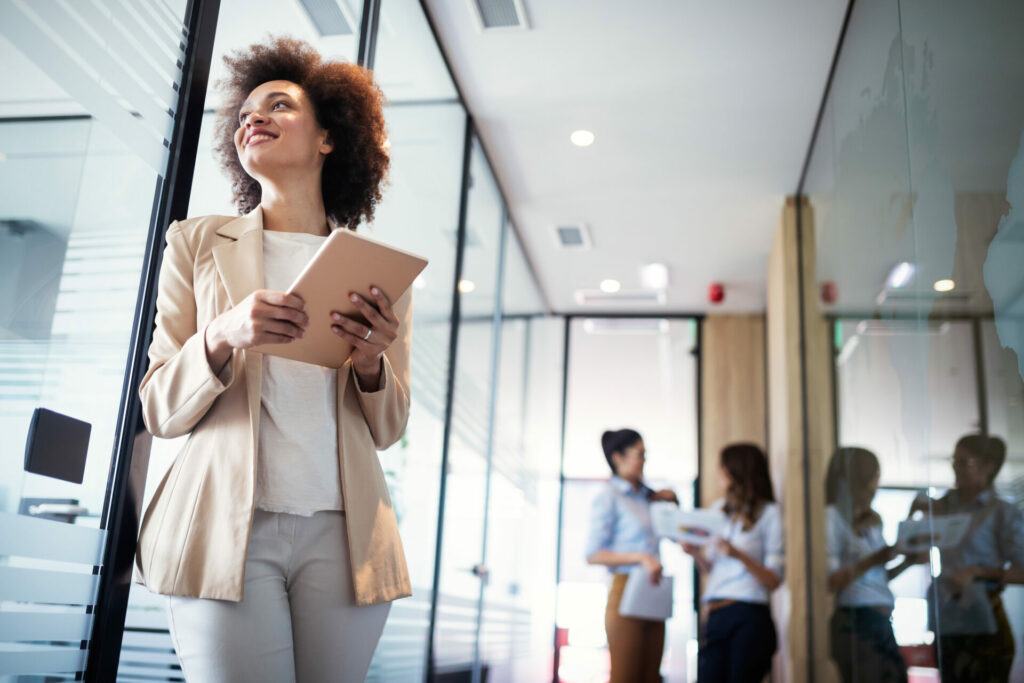 For more than 15 years, BNP Paribas has actively promoted gender equality as a leading employer and economic player.
Our CEO, Jean-Laurent Bonnafé, was for 3 years "thematic champion" of the UN Women's HeForShe movement.
We also support strongly committed actors such as the association promoting gender equality #JamaisSansElles.
Diversity is not an empty word for us. We took strong commitments in this area as well as very concrete actions to ensure that everyone feels fully integrated and in their place.
Get involved in an internal network to change things
Many internal employee networks are in place to empower you to act and challenge the status quo. A few examples:
BNP Paribas PRIDE, which is very active in favour of the LGBTQ2S+ cause;
BNP Paribas MixCity, which fosters better representation of women at all levels of the company;
Ability, the mutual aid network for employees with a disability or a disabling or chronic illness;
The very new CulturAll movement, which promotes diversity of origins.
Will you soon be joining the 30,000 employees who are members of one of our many internal networks?
To learn more about our internal employee networks, click here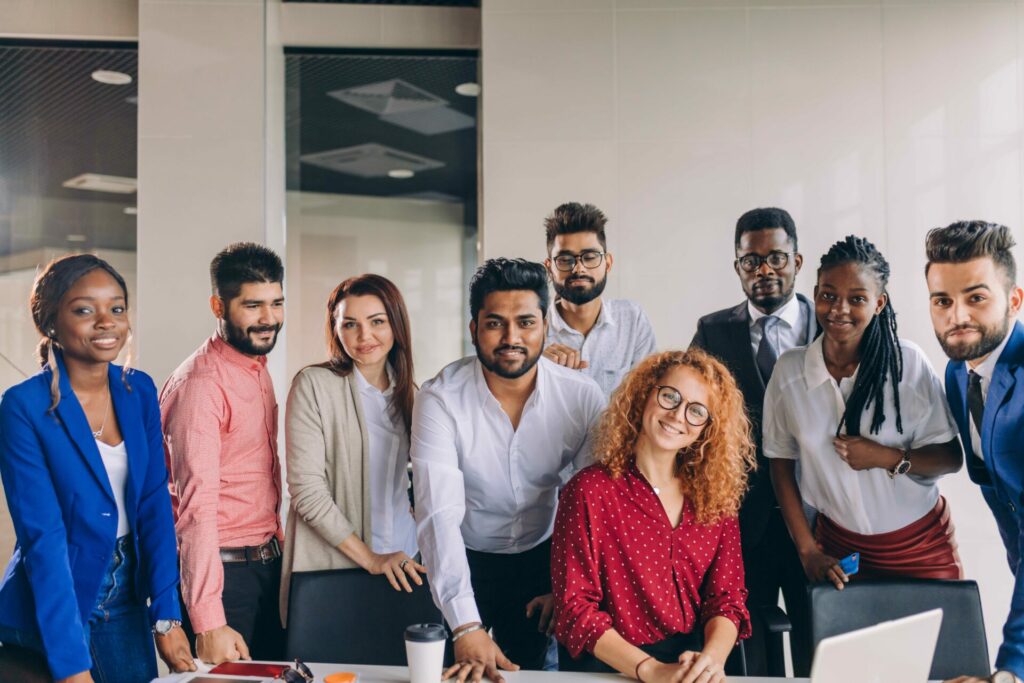 Commit to the climate and to sustainable finance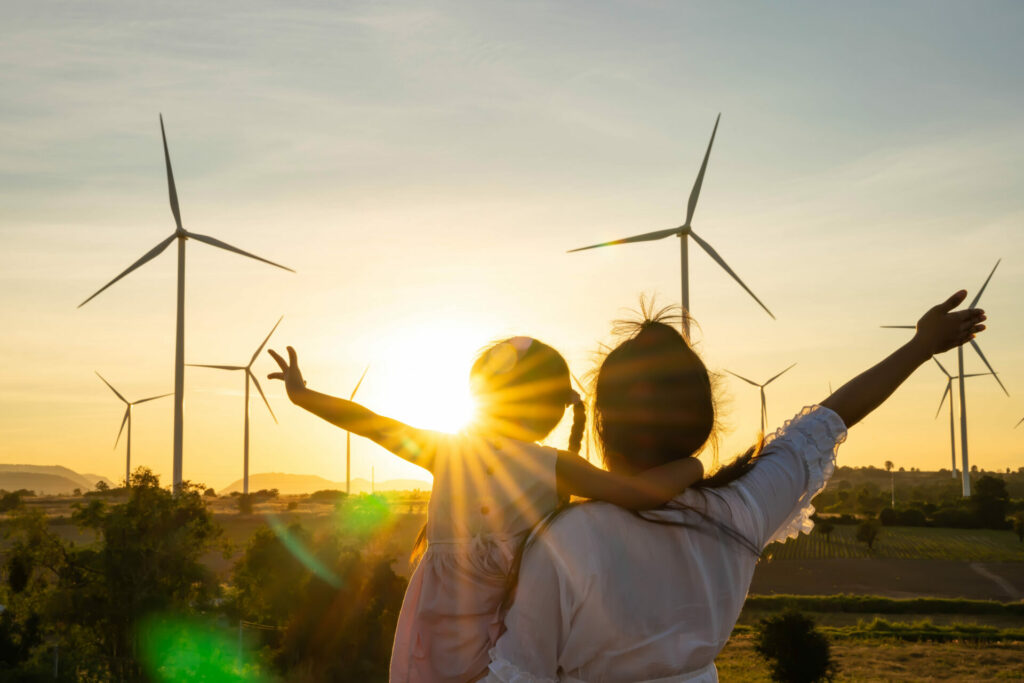 Joining BNP Paribas means choosing a Group that:
Helps its clients: corporates and institutions – to make their own energy transition;
Is increasing its actions and commitments to help achieve the objectives of the Paris Agreement;
Works with others – NGOs, companies, states, etc. – through numerous coalitions. In particular, the Group has joined the Net-Zero Banking Alliance created by the UN Environment in 2021.
A commitment rewarded by the Euromoney Global Awards 2021, which recognizes BNP Paribas as a leader among the players mobilized to create a truly sustainable economy.
Express your full potential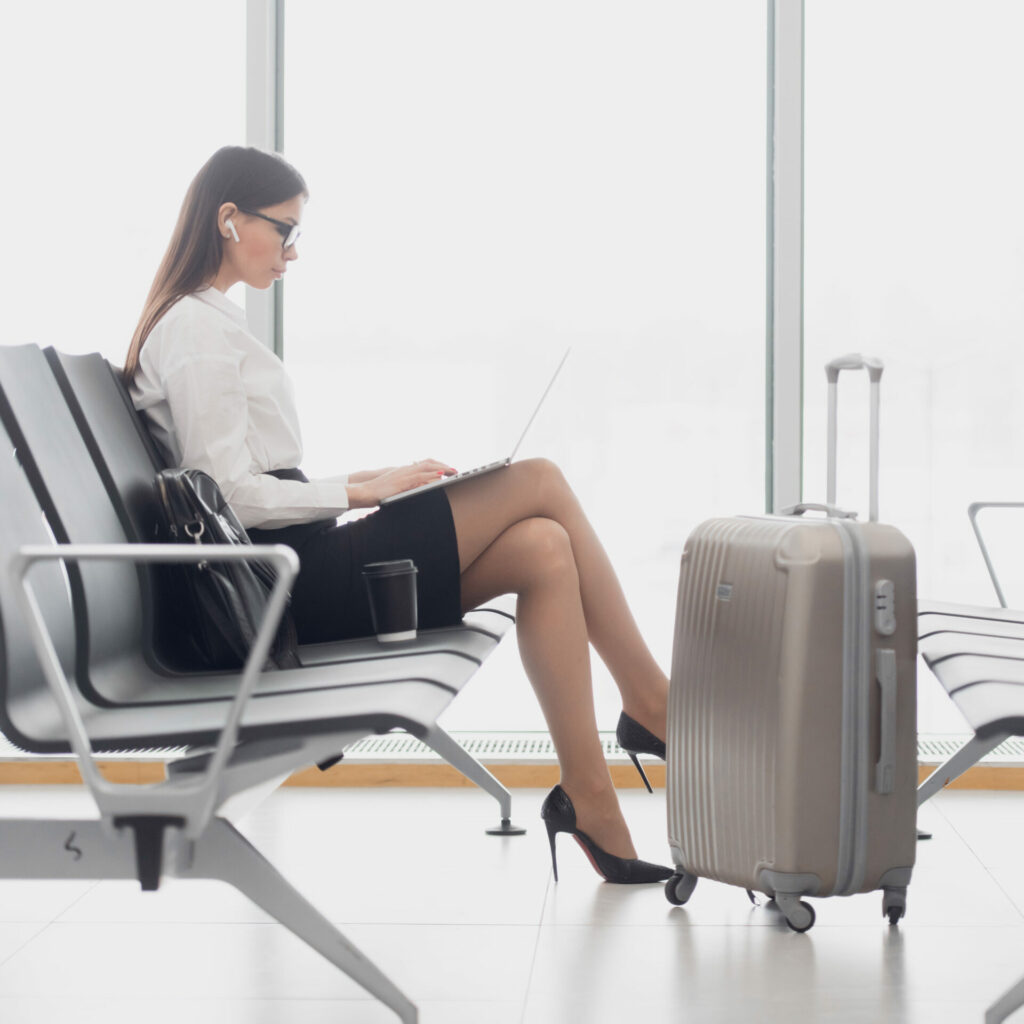 One professional life, multiple experiences!
There's never a dull moment at BNP Paribas… That's what our employees say! The average seniority is 11 years. Our secret? Internal mobility!

Your career path at BNP Paribas is personalised and adapted to your expectations and correlated to the needs of the company to enable it to meet the challenges of tomorrow.

To help you discover the richness of the internal job market, we organise a flagship event every year: "Mobility Days".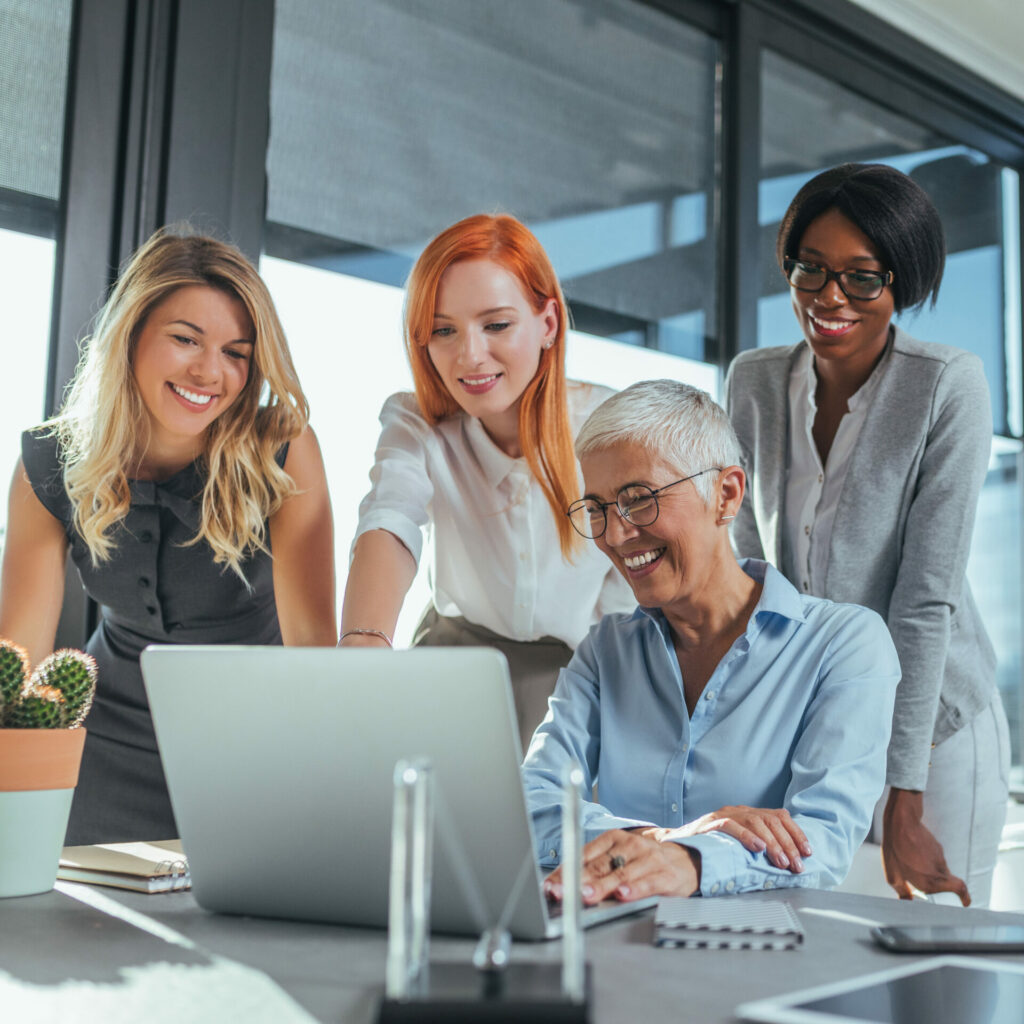 Continuous improvement through a wide range of training courses
As an employee, you have access to a very wide range of training courses through our Canada Academy, with various learning methods: hybrid, peer-to-peer, "on the job", stretch assignments, mentoring, reverse mentoring, etc.
Complete a training course leading to a diploma in the fields of digital, data and agile with, among others, the Digital, Data & Agile Academy, a 100% digital training programme, internal to the Group.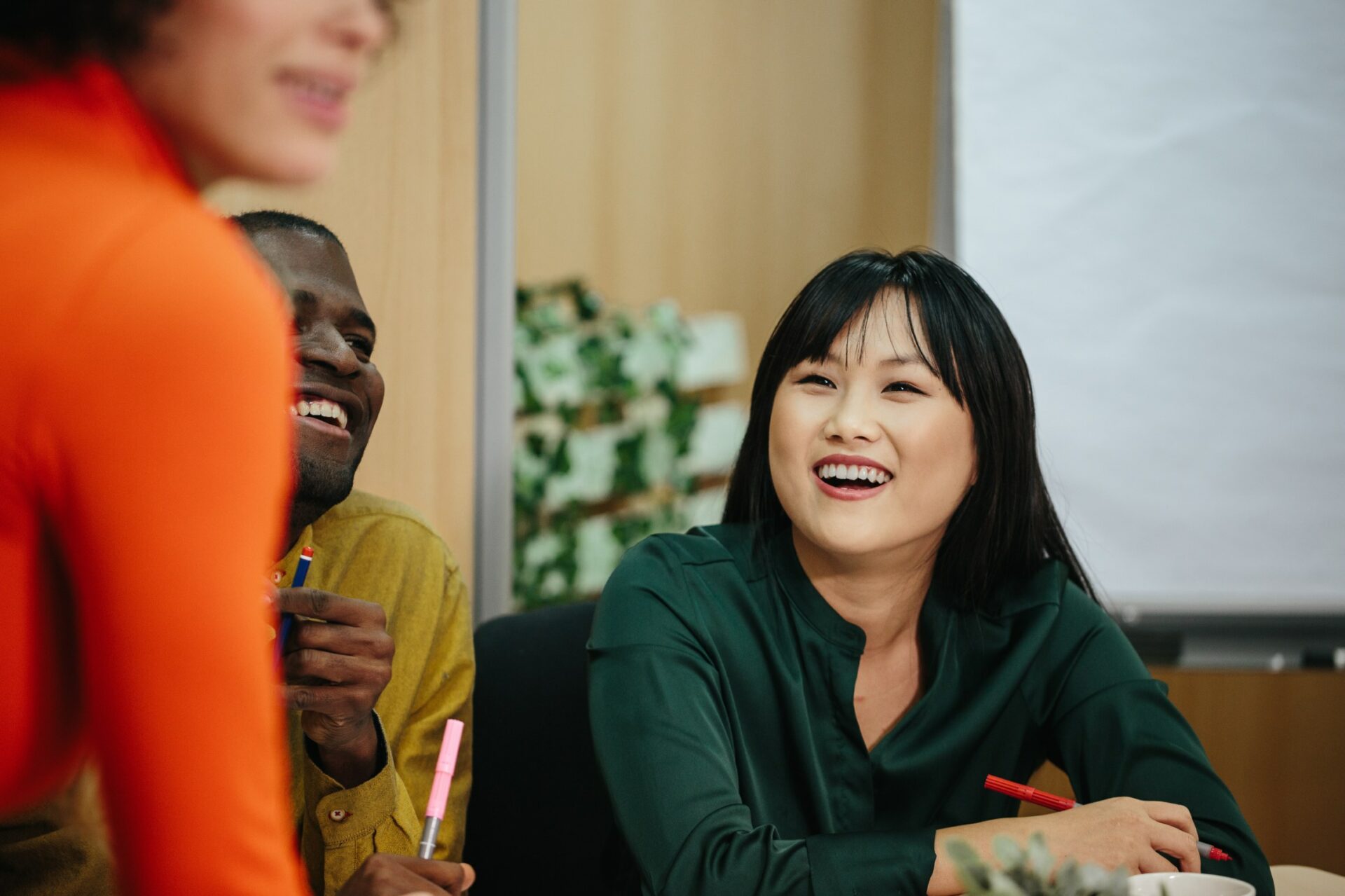 It's great to work, but feeling good about your job is even better!
Work/life balance, teleworking, social benefits, agile working methods… there's no shortage of options.
Join us!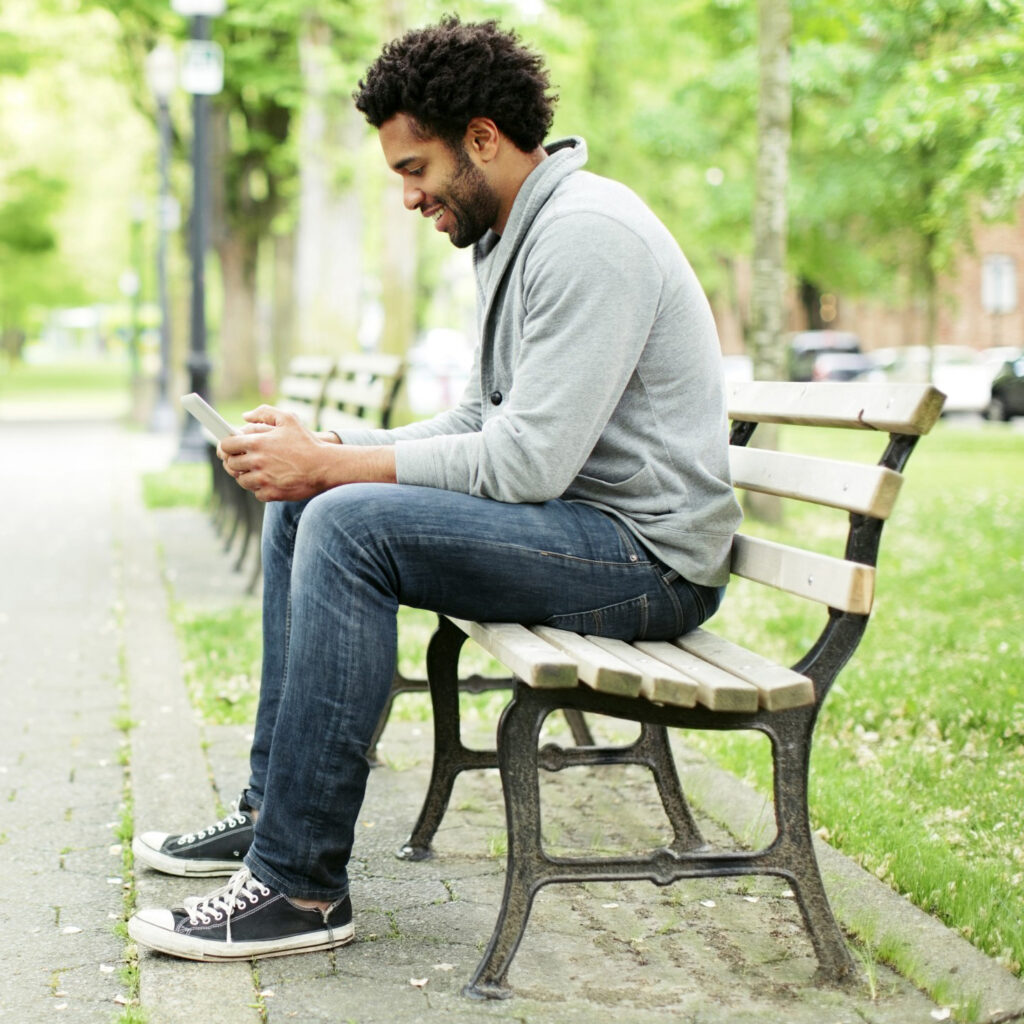 Compensation based on ethical and transparent practices
You'll receive a competitive and fair compensation package: fixed salary, variable component, profit-sharing, etc. The breakdown of your package is clearly explained!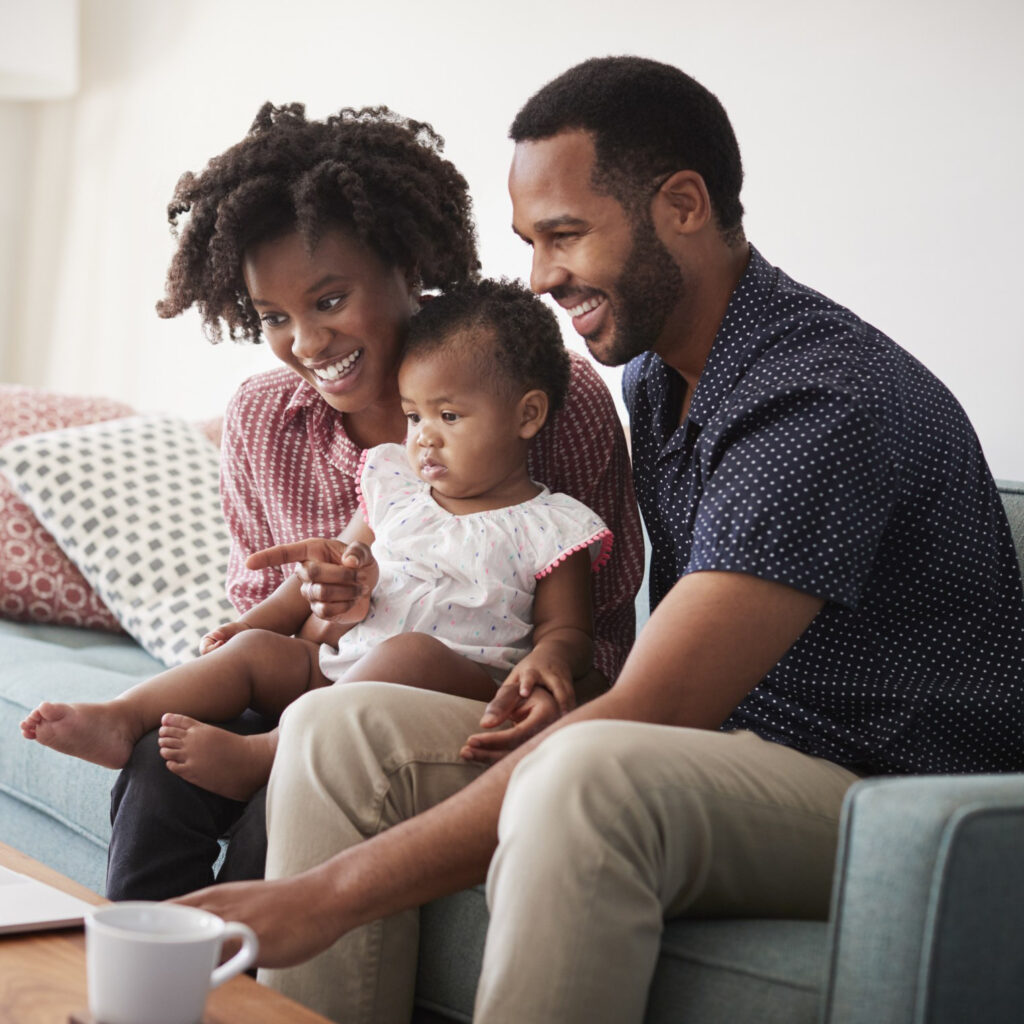 Benefit from social advantages for all
Thanks to the agreement signed with UNI Global Union, you'll enjoy social protection (death, incapacity, disability, etc.) and healthcare coverage in line with local rules and specific arrangements in our entities, wherever we are in the world. And for parents, 14 weeks of maternity leave (in 65 countries) and a minimum of 6 days of paid paternity leave (in 50 countries) are provided.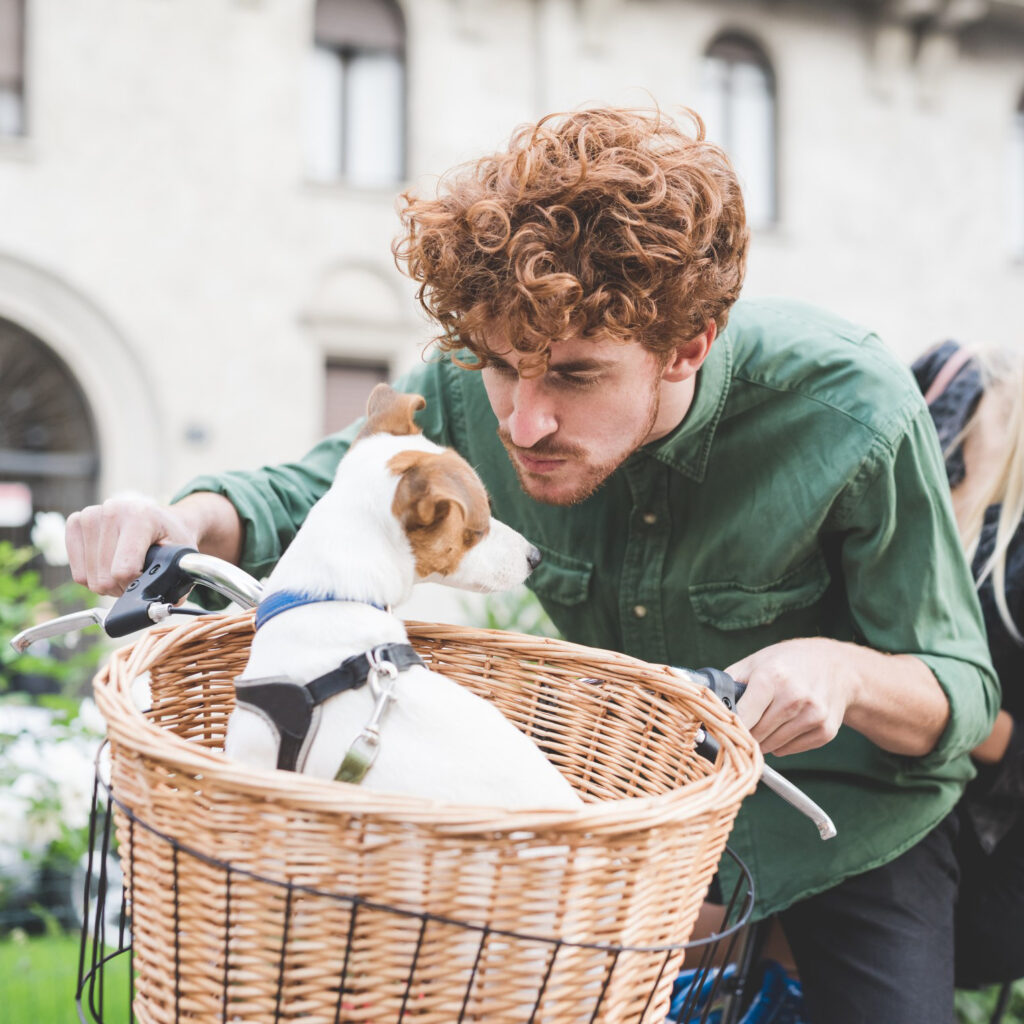 Get Agile!
"Better, Faster, Happier": the Agility motto says a lot about our new way of working at BNP Paribas. Working in Agile mode means enriching your experience and developing your skills. Seize the opportunity to access a unique set of resources offered by BivwAk! the accelerator for projects that supports the Group's transformation.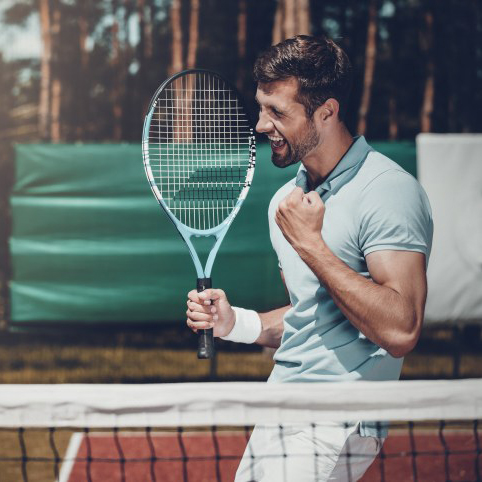 Participate in a variety of cultural and sporting initiatives
Throughout the year, numerous events and special offers are available through our Sport & Leisure Committee. And if you're keen on tennis, why not enter the international mixed-doubles tennis tournament reserved for our employees: "We Are Tennis Cup".
A workspace designed around the well-being of our employees
Our 2001 Robert-Bourassa Boulevard office in Montreal, has been set up to promote and maximize collaboration between our collaborators. Spread over 7 floors, our offices offer open-concept sit-stand workstations, green walls, and private telephone booths.
Several key features of the Montreal office include:
An Innovation Lab supporting new ways of working, designed in part through a contest with students from Université de Montréal;
Murals of seven local artists painted on the various floors reflecting the creativity of the Montreal art community, organized with the help of MU, an arts-based charitable organization;
A focus on employee health and well-being with a WELL Certified working environment designed in collaboration with Provencher Roy, a leader in urban architecture in Canada.
The various relaxation and rest areas are designed around the well-being of our employees: comfortable sofas and armchairs, televisions, Baby foot table, Mississippi table or even outdoor terrace, meditation / religious observation room, and community garden, everything comes together to facilitate the accomplishment of your work. Not to mention the free coffee / tea and fruits.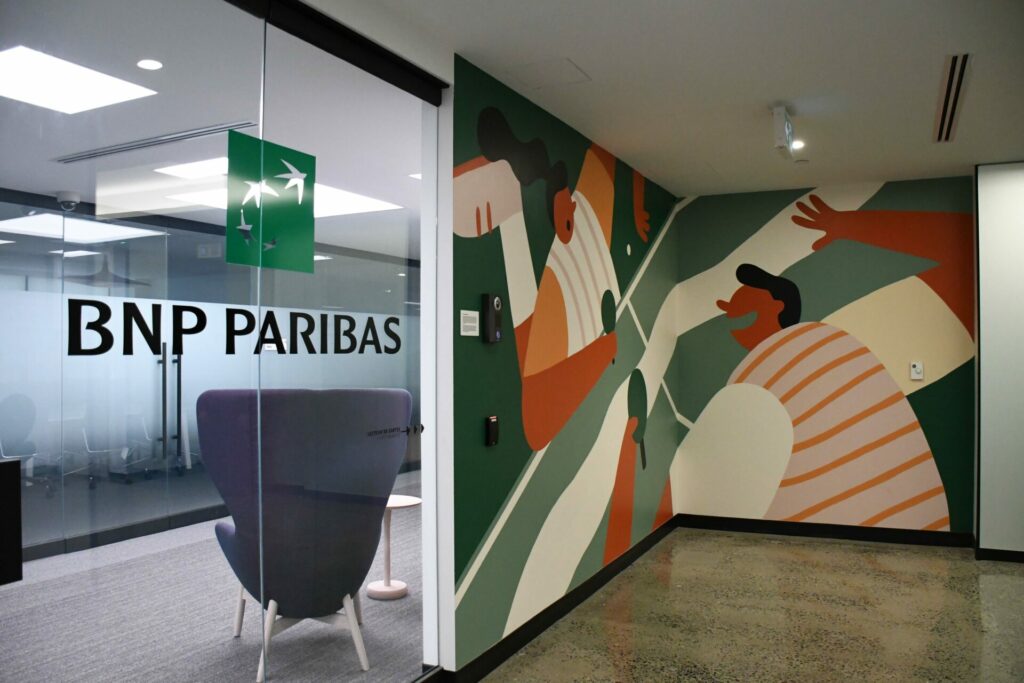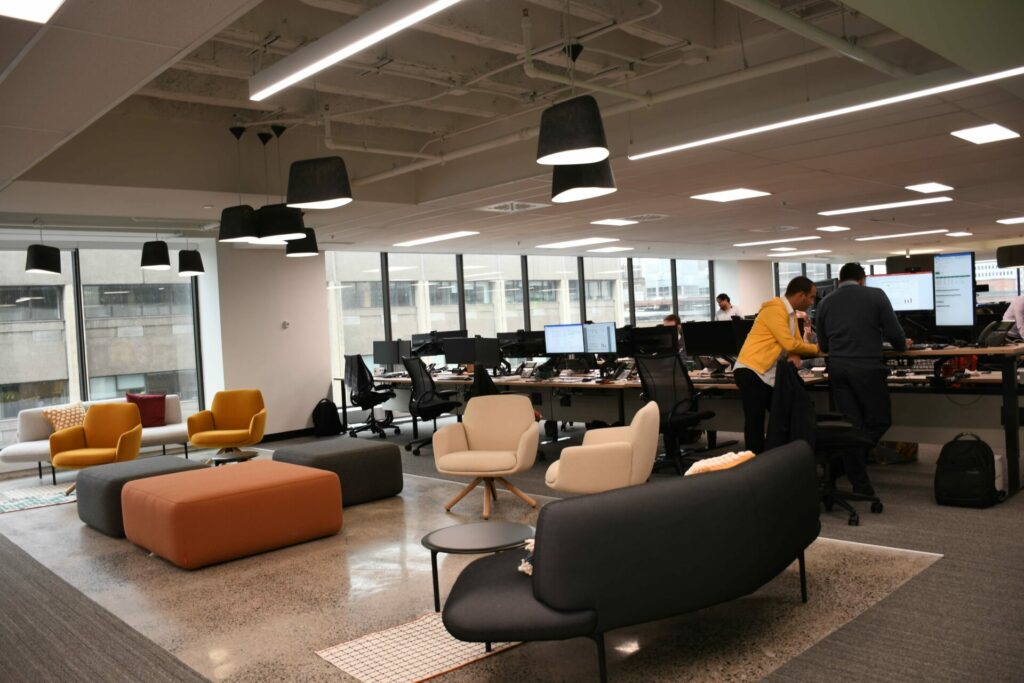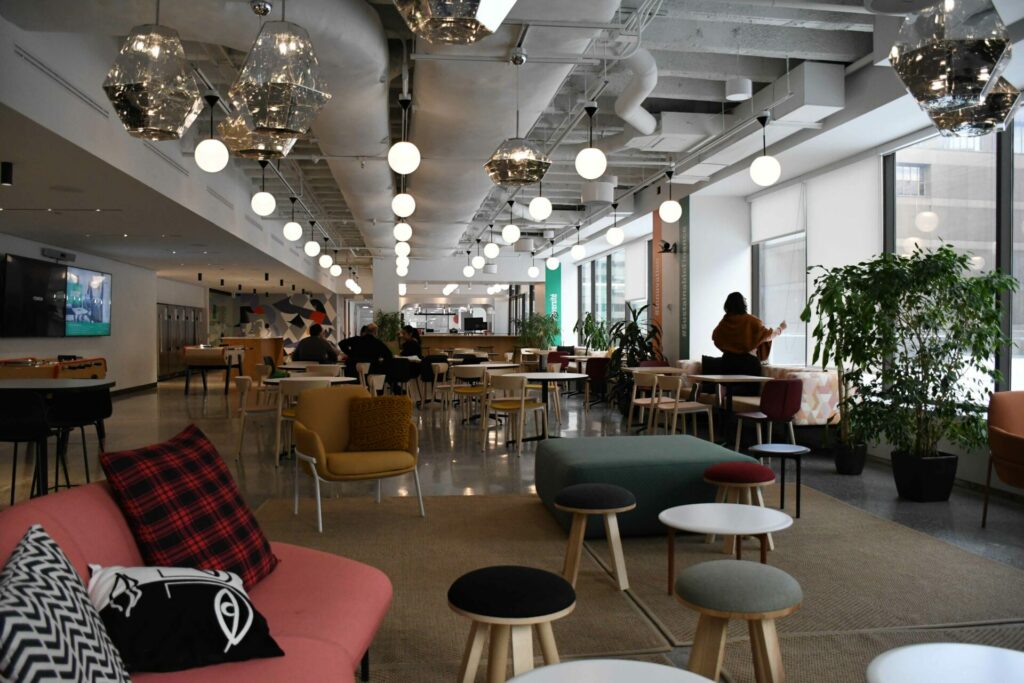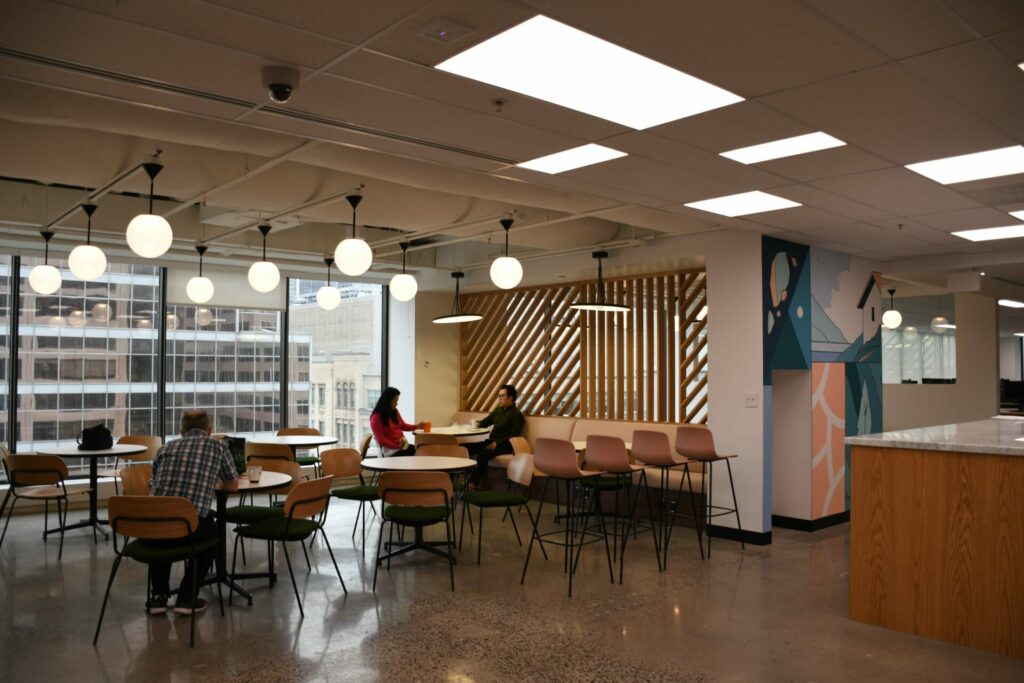 A wide range of advantages
In addition to competitive compensation, offered trainings, a workplace focused on well-being, we offer our employees a wide variety of benefits:
Flexible insurance program, family and spouse, including:
– Free access to telemedicine – 7/7 days 24/24
– Health and / or wellness account for excess credits
Defined contribution pension plan – The bank contributes up to 7% of base salary
Assistance program for employees and their families
Remote work allowance
Hybrid work arrangements, such as remote working up to 50% and flexible working hours are available for most positions
Discounts with partners on:
– Banking products (National Bank, Royal Bank)
– Home / auto insurance
– Annual subscription to sports halls
Reimbursement of 50% of the monthly public transport subscription fees to get to work.
Minimum of 3 weeks of vacation (pro-missed for the first year)
6 flexible personal days (pro-missed for the first year)
4 half-days offered on summer Fridays
2 paid days for volunteering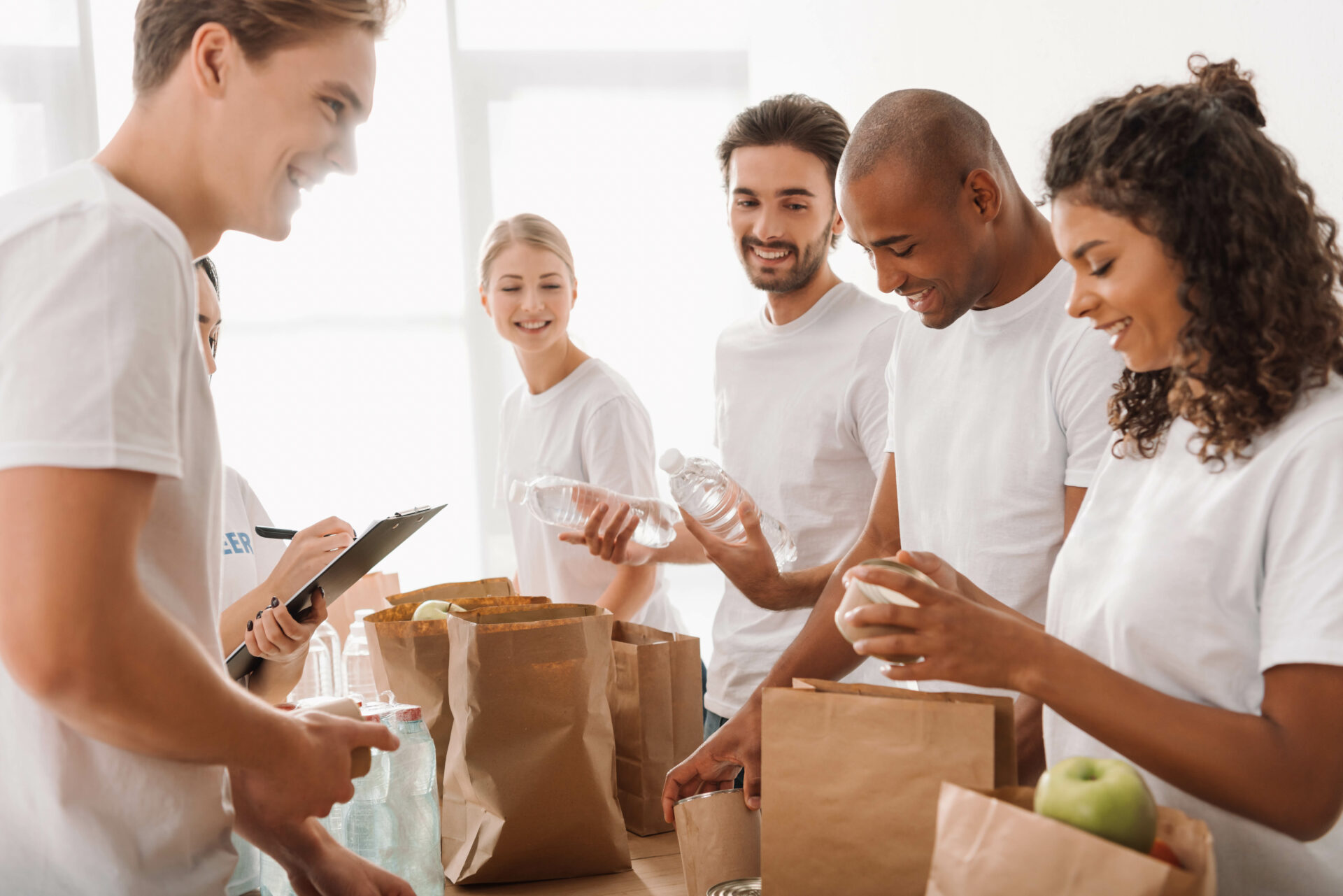 Joining BNP Paribas means choosing a company
that dedicate time to others
Do you want to devote time to causes and charities that are important to you? It's possible with our #1MillionHours2Help volunteer program. Take part in this innovative approach that appeals to those who want to make their daily lives more meaningful.
With our BNP Paribas Gives Back program, we also support your favorite charities by matching your donations. This is an opportunity to celebrate your generosity and double your impact.

ONE OF MONTREAL'S
TOP EMPLOYERS IN 2022
First application, first recognition
There isn't a better way to begin the New Year than with good news! We are proud to announce that BNP Paribas in Canada has been named one of the Top Employers in Montreal in 2022 by Canada's Top 100 Employers. Thanks to this prestigious acknowledgement, the bank is one 65 top employers to be recognized in Montreal.
About the competition
First published in 2006, Montréal's Top Employers is an annual honour arranged by the editors of Canada's Top 100 Employers. This special designation recognizes employers in Greater Montréal who are leaders in offering exceptional places to work based on industry standards.
Employers are evaluated using the following eight criteria: (1) Physical Workplace; (2) Work Atmosphere & Social; (3) Health, Financial & Family Benefits; (4) Vacation & Time Off; (5) Employee Communications; (6) Performance Management; (7) Training & Skills Development; and (8) Community Involvement. Employers are then compared to competitors to determine which organization offers the most progressive and forward-thinking programs.
Reasons for BNP Paribas' selection
The Montréal's Top Employers highlights the efforts made by BNP Paribas in Canada in the following areas:
BNP Paribas provided a $500 taxable benefit to help employees set up home offices at the outset of the pandemic and is developing a new flexible work model, which includes permanent options for remote work, digital tools for collaborative work, and a pilot "No Meetings in the Afternoon" on Friday program
BNP Paribas invests significantly in employee development, offering tuition subsidies of up to $4,500 annually for courses taken externally as well as subsidies for professional accreditation
For more details on the reasons for selection click here
We are convinced that together we can change the world for a better future.