60 years serving our customers
Since 1961, BNP Paribas has supported Canadian companies and institutions in their business development, by offering a full range of specialized financial services and investment products.
BNP Paribas' mission is to contribute to a responsible and sustainable economy by financing and advising its clients according to the highest ethical standards, while striving to respond to essential concerns in terms of the environment, regional development and social inclusion.
BNP Paribas in Canada in figures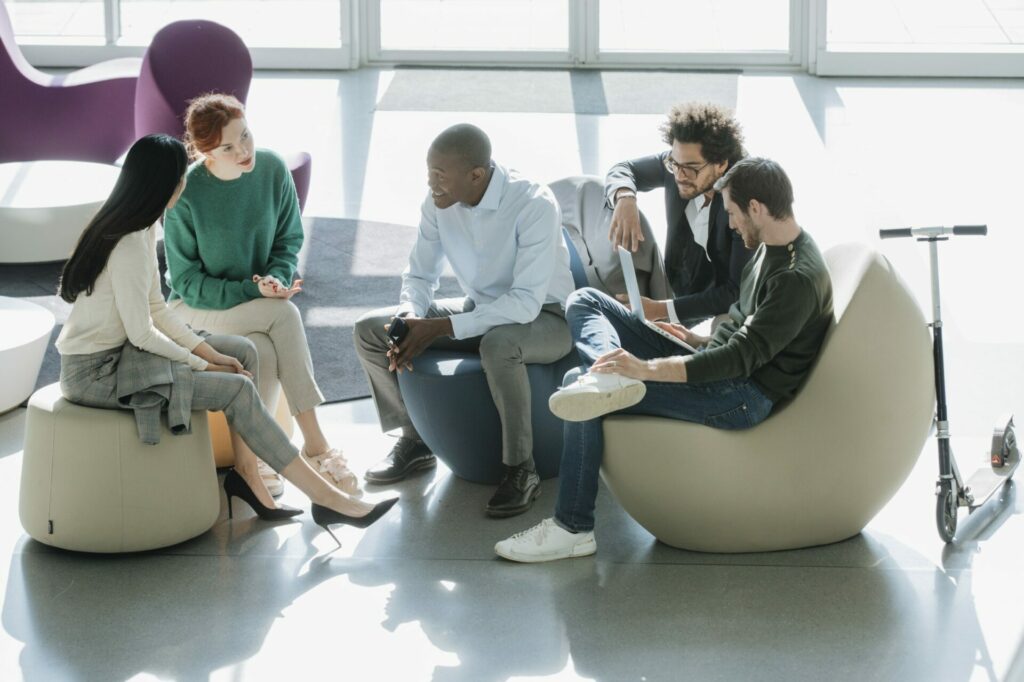 Grow together
Commitment, agility, creativity, spirit of innovation: these are the qualities we expect from our employees to meet the challenges of a changing world.
You will have the resources you need to develop your skills. You will progress in an environment respectful of your well-being. You will be able to develop at your own pace and define your professional career within an international group. It is by promoting the development of our employees and empowering them that they will thrive and give the best of themselves.

WE ARE ONE OF MONTREAL'S
TOP EMPLOYERS IN 2023
We are proud to announce that BNP Paribas in Canada has once again been named one of Montréal's Top Employers in 2023 by Canada's Top 100 Employers. Thanks to this prestigious acknowledgement, the bank is one 65 top employers to be recognized in Montréal.
About the competition
First published in 2006, Montréal's Top Employers is an annual honour arranged by the editors of Canada's Top 100 Employers. This special designation recognizes employers in Greater Montréal who are leaders in offering exceptional places to work based on industry standards.
Employers are evaluated using the following eight criteria: (1) Physical Workplace; (2) Work Atmosphere & Social; (3) Health, Financial & Family Benefits; (4) Vacation & Time Off; (5) Employee Communications; (6) Performance Management; (7) Training & Skills Development; and (8) Community Involvement. Employers are then compared to competitors to determine which organization offers the most progressive and forward-thinking programs.
Reasons for BNP Paribas' selection
The Montréal's Top Employers highlights the efforts made by BNP Paribas in Canada in the following areas:
Financial Security and Health Benefits
BNP Paribas helps employees shore up savings for retirement and honours the service of longstanding employees with health benefits that extend to retirees (with no age limit and 80 per cent premium coverage).
Support for families
BNP Paribas supports employees who are new mothers with maternity leave top-up payments, to 100 per cent of salary for up to 14 weeks, and offers parental leave top-up for new fathers (to 100 per cent of salary for eight weeks) — new parents can also participate in family-friendly events organized by a dedicated family employee resource group.
Smart Working
BNP Paribas offers hybrid work options for eligible roles, with most staff eligible for some remote work — the company provides a $500 taxable benefit for home office set-up and created an intranet site for resources on smart working (includes well-being, hybrid working resources, and IT tools).
For more details on the reasons for selection click here
A workspace designed around the well-being of our employees
Our 2001 Robert-Bourassa Boulevard office in Montreal, has been set up to promote and maximize collaboration between our collaborators. Spread over 7 floors, our offices offer open-concept sit-stand workstations, green walls, and private telephone booths.
Several key features of the Montreal office include:
An Innovation Lab supporting new ways of working, designed in part through a contest with students from Université de Montréal;
Murals of seven local artists painted on the various floors reflecting the creativity of the Montreal art community, organized with the help of MU, an arts-based charitable organization;
A focus on employee health and well-being with a WELL Certified working environment designed in collaboration with Provencher Roy, a leader in urban architecture in Canada.
The various relaxation and rest areas are designed around the well-being of our employees: comfortable sofas and armchairs, televisions, Baby foot table, Mississippi table or even outdoor terrace, meditation / religious observation room, and community garden, everything comes together to facilitate the accomplishment of your work. Not to mention the free coffee / tea and fruits.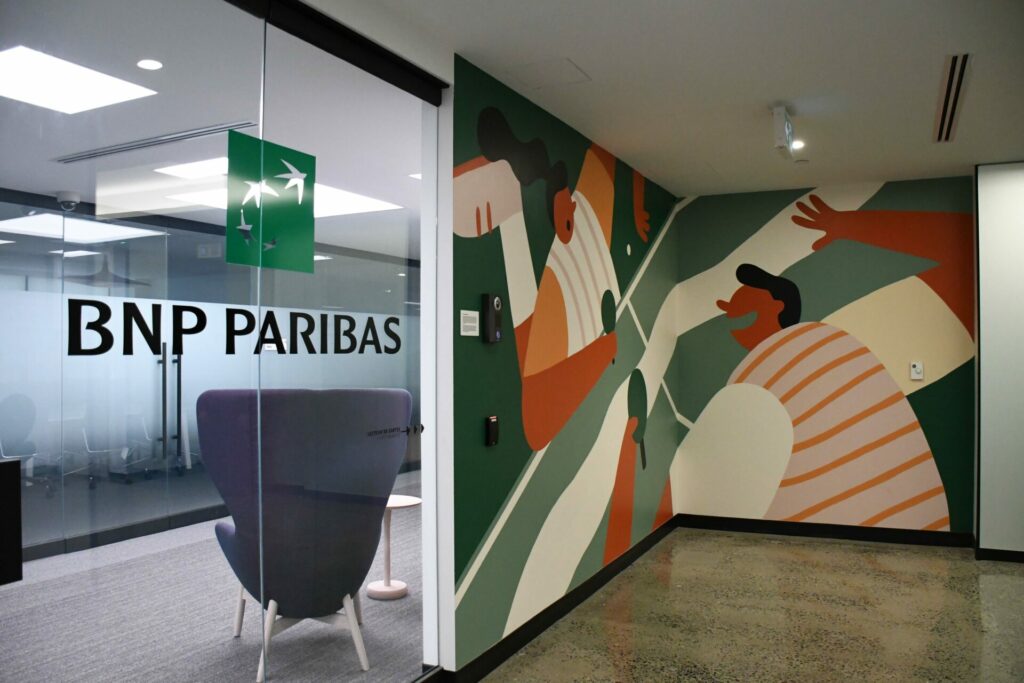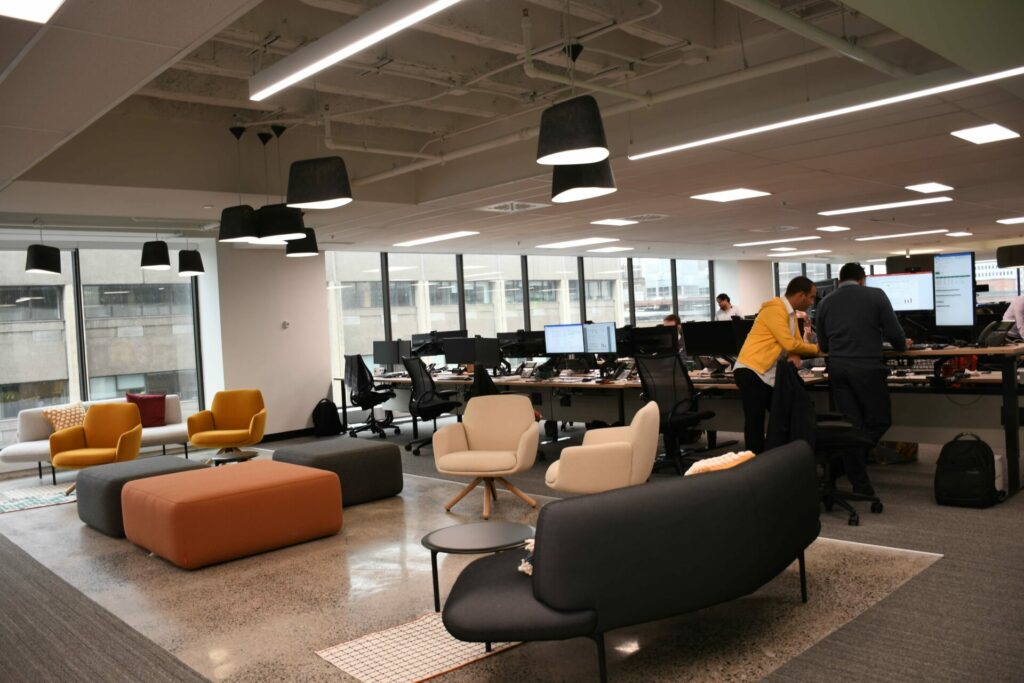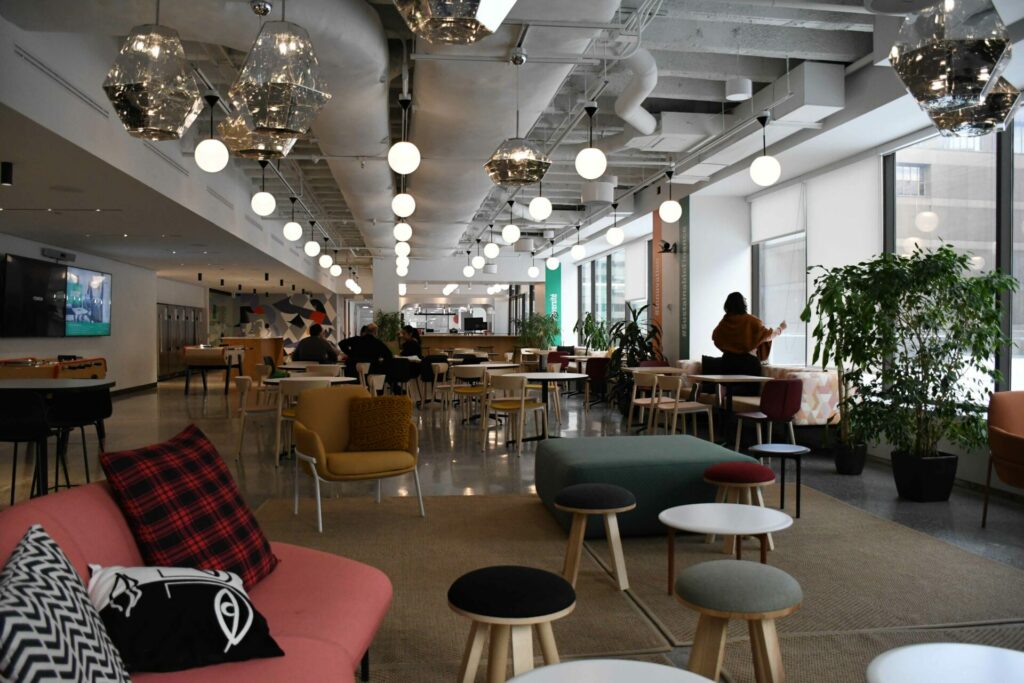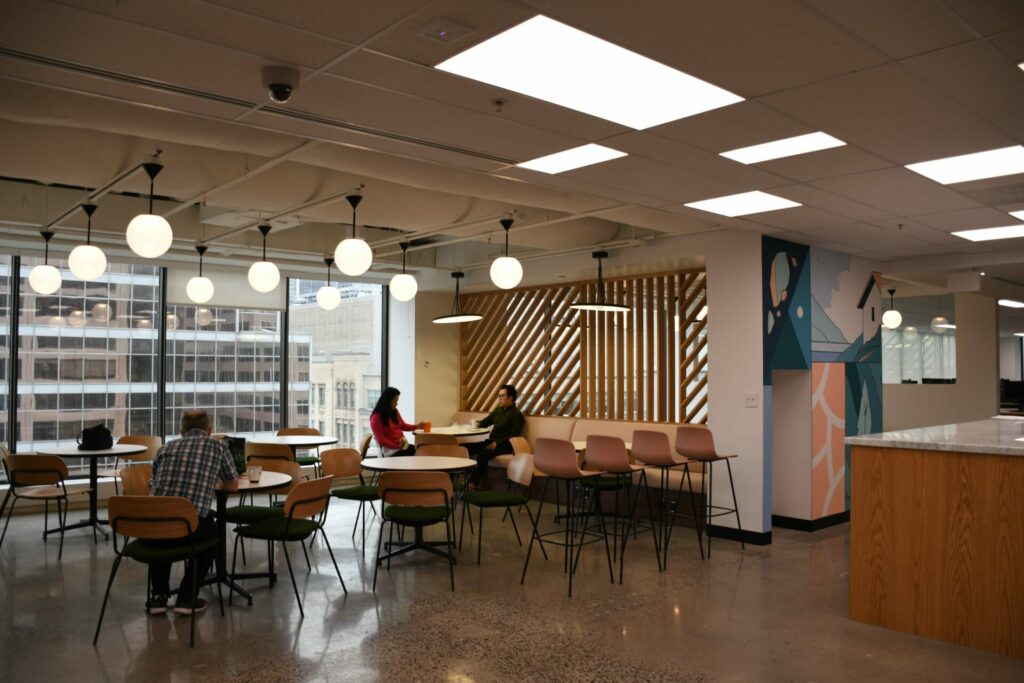 A wide range of advantages
In addition to competitive compensation, offered trainings, a workplace focused on well-being, we offer our employees a wide variety of benefits:
Flexible insurance program, family and spouse, including:
– Free access to telemedicine – 7/7 days 24/24
– Health and / or wellness account for excess credits
Defined contribution pension plan – The bank contributes up to 7% of base salary
Assistance program for employees and their families
Remote work allowance
Hybrid work arrangements, such as remote working up to 50% and flexible working hours are available for most positions
Discounts with partners on:
– Banking products (National Bank, Royal Bank)
– Home / auto insurance
– Annual subscription to sports halls
Reimbursement of 50% of the monthly public transport subscription fees to get to work.
Minimum of 3 weeks of vacation (pro-missed for the first year)
6 flexible personal days (pro-missed for the first year)
4 half-days offered on summer Fridays
2 paid days for volunteering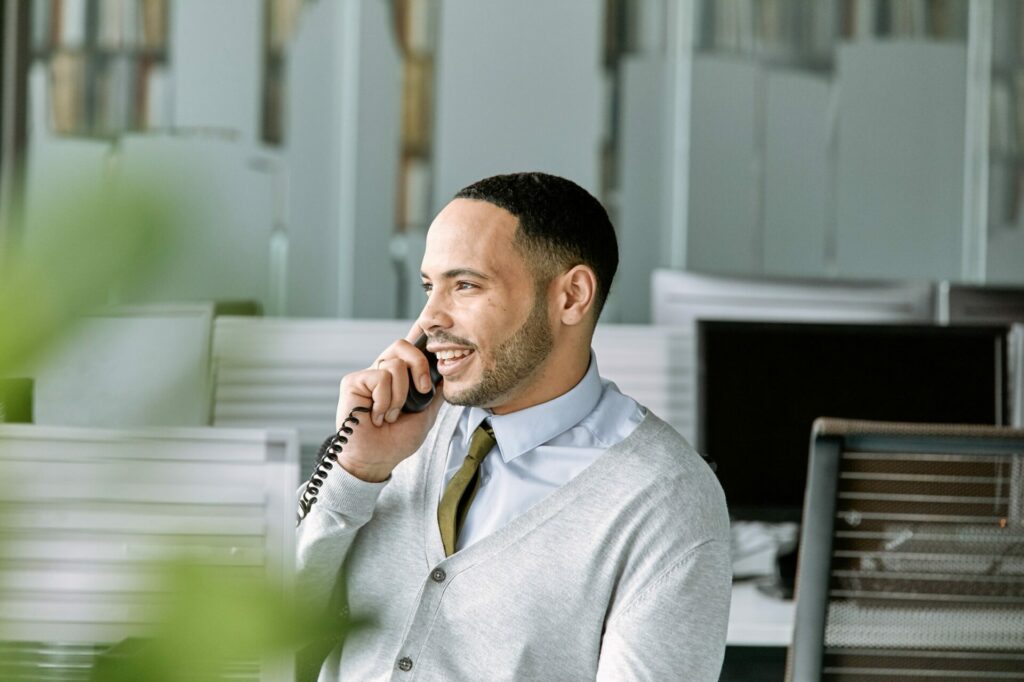 A multitude of professions
Working at BNP Paribas in Canada means allowing you to express your leadership as well as your expertise to contribute to our bank' ambitions. Regardless of the profession, our teams are committed to the quality of service to our customers and share the same values of agility, openness, a culture of compliance and customer satisfaction.
Discover examples of our different expertise:
Finance and Taxes
IT Production
IT Development
Operation / Client Management
Global Banking
Marketing & Communications
USD Clearing & Payments
Cyber security
RISK
Enterprise Data Management
AI
Human Resources
Compliance
Change Management, Premises, Procurement and Business Continuity