Students & Young graduates
Build your future with BNP Paribas
The partner of choice for young talented professionals like you
We strongly believe that our young talents are our future: the people who accelerate innovation and whose contribution is important to our customers and to society. BNP Paribas is committed to providing a formative and fulfilling experience for students who wish to learn more about the banking sector.
By spending a few months with us for your internship or being part of the young graduates program, you will have the opportunity to work on real and beneficial projects. Starting your first day, you will be an important member of your team and have the opportunity to build relationships with your colleagues and management.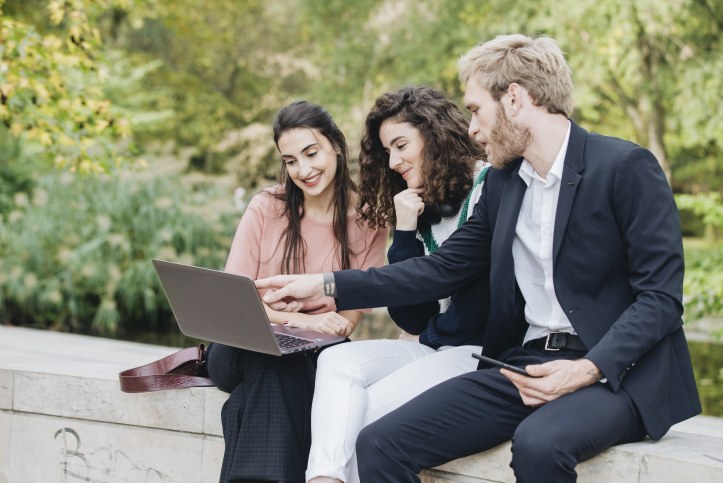 Internship at BNP Paribas
Our internship programs are designed to give you insight into the business world and the banking industry. You will have the opportunity to learn and develop key skills and start building a network at a major international bank.
1 years of study to be completed
Networking Meet the executives
Professional development and improvement
Whatever your field of study, we are convinced that you will find the right opportunity to hone your skills and develop yourself. We offer you the opportunity to explore the banking sector thanks to a wide variety of internships in various departments: from corporate banking or data management teams to information technologies through Group functions such as finance, risk and human resources…. there are many choices.
Their experience at BNP Paribas in Canada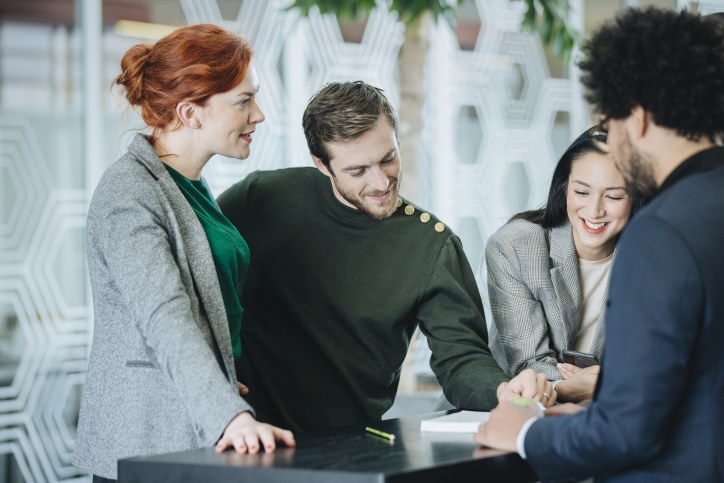 Young graduates
Our program for young graduates aims to offer you professional improvement and the development of transversal skills necessary to pursue your career.
Networking Meet the executives
Professional development and improvement
A personalized development program for graduates
During your first year with us, you will also be part of our Propulse program, a personalized development program that aims to help you discover your potential through:
Develop

Evolve

Contribute
Personal development sessions
You will participate in a development program based on the following four pillars: self-knowledge, effective communication, career goal setting, and creativity.
Networking sessions
You will be invited to meetings with Management as well as with managers of major departments.
Conversations about your career
You will discuss with the Campus manager to help you develop your personal development plan.
A transversal project
You will work on a transversal project to contribute to the growth of the bank, all under the supervision of a sponsor and the campus manager.
Their experience at BNP Paribas in Canada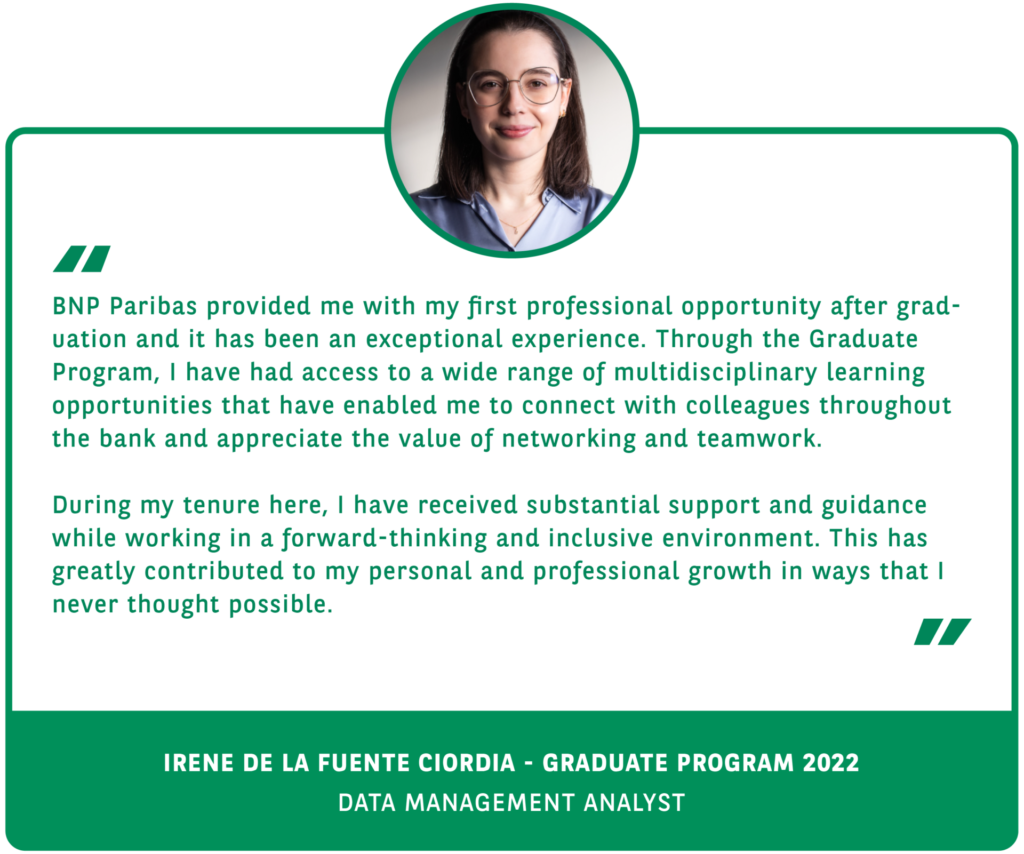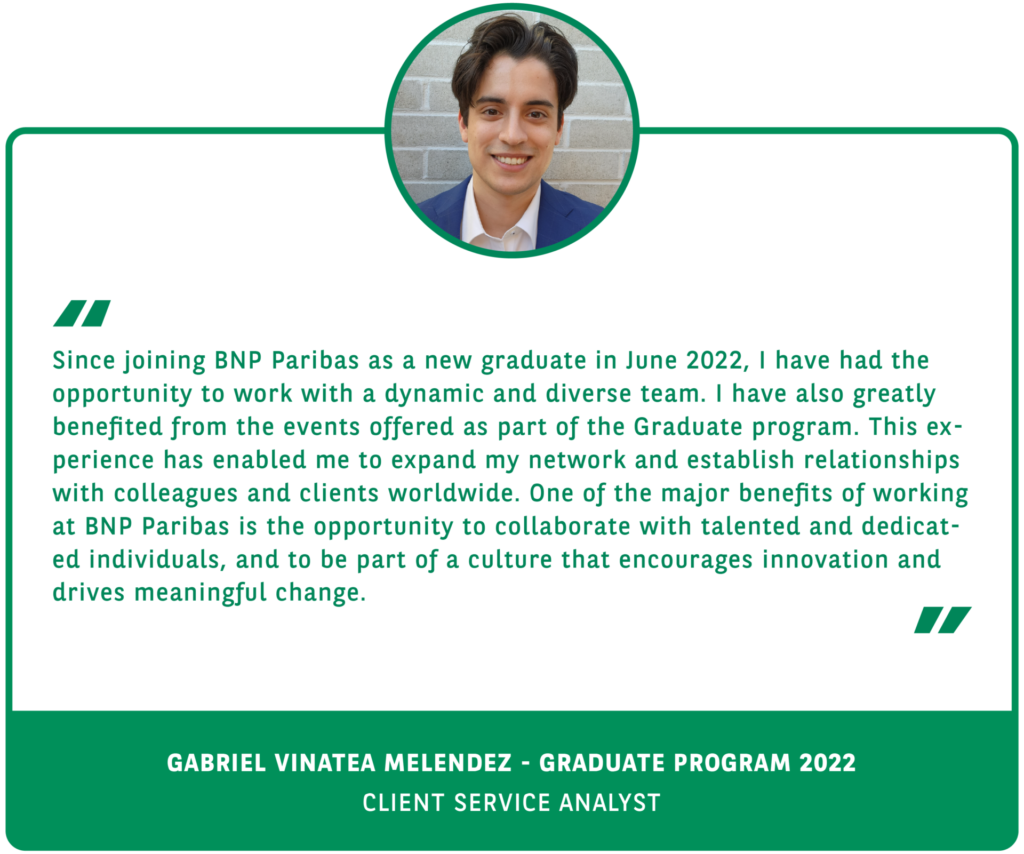 Recruitment process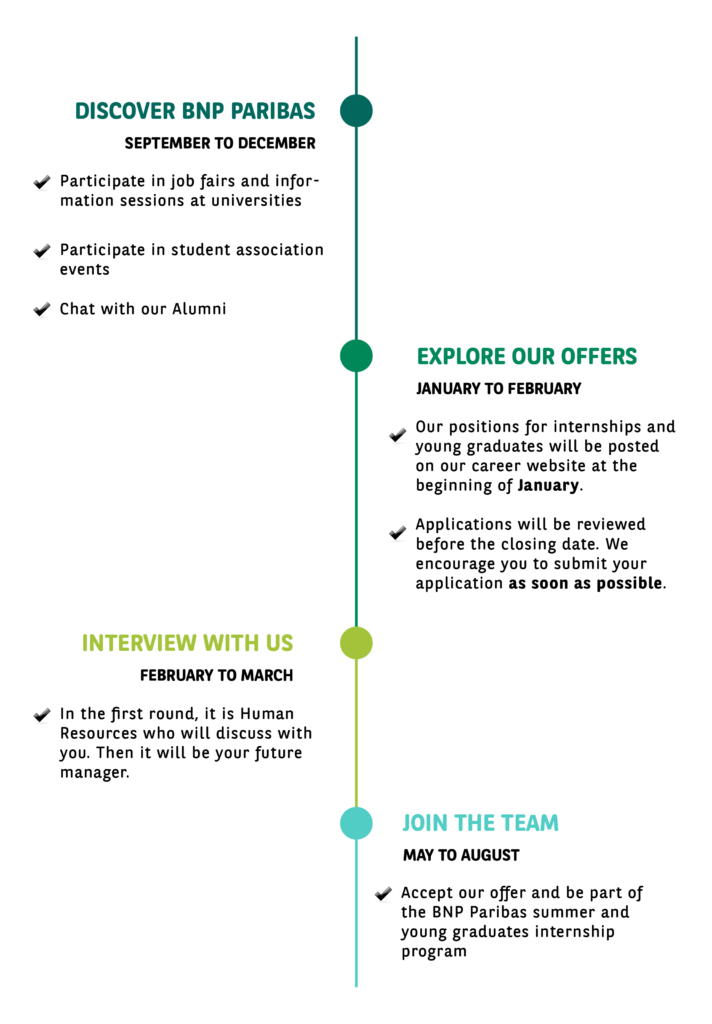 Don't wait any longer, submit your application and join us!
For any question (s) or for more information, you can contact us at: canada.campus@ca.bnpparibas.com