Corporate Social Responsibility (CSR): a Canadian employee in Haiti
November 7, 2013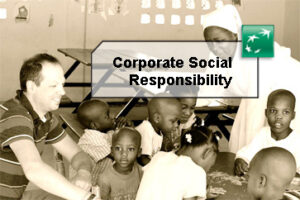 At this year-end, BNP Paribas has decided to support one of its employees, Nicolas Jean, in a mission in the region of Miragoâne in Haïti. During one week, Nicolas will meet several local organizations. He will set up refresher courses in accounting and training sessions on accounting tools, will suggest adjustments in their governance and support the managers in the set-up of management systems.
This mission will be followed by a long-term remote support and will enable these organizations to develop their activity in a more efficient way.
"CPA Sans Frontières" is a non-profit-making organization gathering members of the "Ordre des CPA" (Order of chartered professional accountants in Quebec). It is sponsored by the "Ordre des CPA" and "Terres Sans Frontières" (Earth Without Borders). It aims at contributing to the sustainable growth of developing countries and intervenes in the fields of accounting, management and governance.
This voluntary work fits into the CSR actions supported by the Group.
Photo credit : CPA Sans Frontières – Jacqueline-Lessard Orphanage, Croix-des-Bouquets, Haïti. May 2013
[website title="Get more information on CPA Sans Frontières (In French only)" url="http://www.cpasansfrontieres.ca/" url_display="http://www.cpasansfrontieres.ca/" ]