BNP Paribas Foundation launches new philanthropic initiative with DAREarts' "All the Arts" program to help Canadian youth visualize their future.
January 26, 2022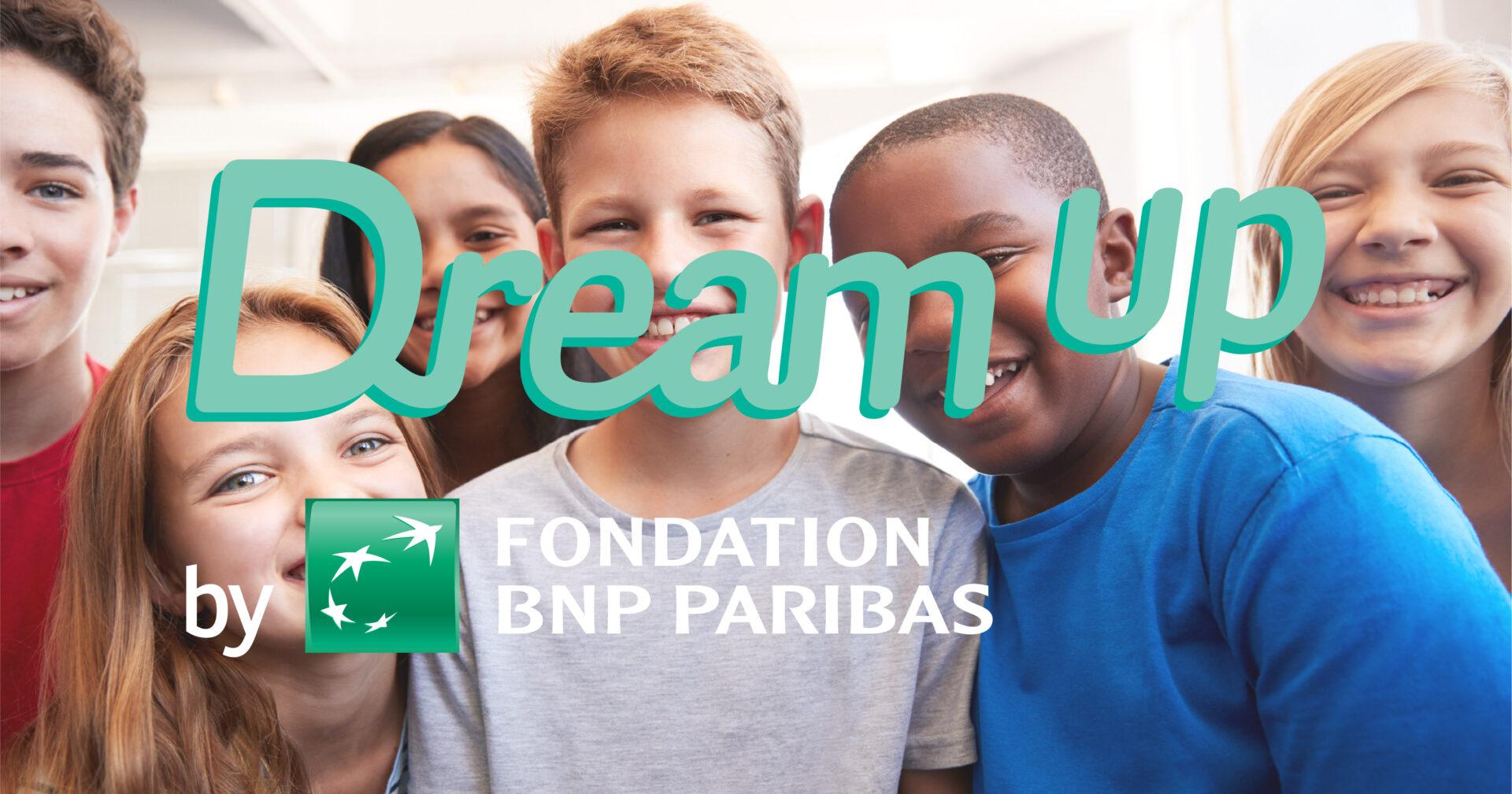 Toronto, Canada, January 26, 2022 – The BNP Paribas Foundation, the philanthropic arm of BNP Paribas, Europe's leading financial institution, is pleased to announce today the donation of $30 000 CAD/year to the DAREarts "All the Arts" program. This support is part of the BNP Paribas Foundation's international program, Dream Up, which offers to disadvantaged children and teenagers around the world the opportunity to practice a wide range of artistic disciplines.
Following successful collaboration in 2020 between BNP Paribas in Canada and DAREarts, this partnership will support 145 children between the age of 9 and 13 living in underrepresented and marginalized communities of the Greater Toronto Area, the Vancouver region and the Halifax area. The DAREarts program offers children the opportunity to see themselves differently through exploring and creating with the arts.
Sonja Volpe, CEO of BNP Paribas in Canada, said, "BNP Paribas is committed to supporting communities around the world, and this initiative is the next step in our partnership with DAREarts. We are proud to help foster stronger communities throughout Canada by helping children develop leadership skills and self-confidence."
Children and teenagers participating in the "All the Arts" program have experienced social isolation or bullying, struggled to make connections with their peers, required more support than their school can provide, or do not have access to out-of-school learning and enrichment opportunities. By using arts-based learning methods, Canadian children who benefit from the "All the Arts" program develop key leadership skills including self-confidence, self-expression, problem solving, communication and critical thinking skills through the practice of the arts. These tools are crucial in developing confident, open minded, stimulated, empathetic and healthy youth.
Jennifer Wilson, President and CEO of DAREarts, said, "This new support for our program from the BNP Paribas Foundation is a testament to the quality of our partnership and the bank's commitment to giving as many children as possible the means to develop their skills and abilities. With this financial support from the foundation, we will be able to expand our 'All the Arts' program and help more children in more communities develop these valuable skills."
BNP Paribas has a long track record of commitment to its global community. The support granted to the DAREarts organization is one of many in Canada as BNP Paribas aims to help the communities it serves. As an international leader in sustainable finance, BNP Paribas' engagement in Canadian communities is an extension of its sustainability targets ensuring that the bank's activity has a positive impact on the world.
#
About DAREarts
DAREarts is a Canadian charity that empowers young people in underserved communities through arts-based education programs. That includes partnering with First Nations to work alongside their youth, artists and elders to together address life challenges including isolation, hopelessness, mental wellness and suicide. In its 25 years, DAREarts has reached over 200,000 young Canadians.
Learn more: https://www.darearts.com
About the BNP Paribas Foundation
Under the aegis of the Fondation de France, the BNP Paribas Foundation has been playing a key role in corporate philanthropy since its creation in 1984. The Foundation coordinates and contributes to BNP Paribas's philanthropy strategy in all parts of the world where the Group has establishment.
The BNP Paribas Foundation's actions aim at promoting innovative projects dedicated to culture, social inclusion and the environment. For each partner, the Foundation is committed to providing optimal support with a long-term vision. Dialogue, loyal support and a relationship based on trust are the hallmarks of its pledge as a patron.
Learn more: https://group.bnpparibas/en/group/bnp-paribas-foundation
About BNP Paribas in Canada
For over 60 years, BNP Paribas in Canada has been helping Canadian businesses and institutions grow by offering them a full range of specialized financial services and investment products. With over 1,250 employees in offices in Montreal and Toronto, BNP Paribas in Canada combines a clear understanding of the Canadian landscape with global expertise.
Learn more: https://www.bnpparibas.ca/en/
About BNP Paribas
BNP Paribas is the European Union's leading bank and key player in international banking. It operates in 68 countries and has more than 193,000 employees, including nearly 148,000 in Europe. The Group has key positions in its three main fields of activity: Retail Banking for the Group's retail-banking networks and several specialized businesses including BNP Paribas Personal Finance and Arval, Investment & Protection Services for savings, investment and protection solutions, and Corporate & Institutional Banking, focused on corporate and institutional clients. Based on its strong diversified and integrated model, the Group helps all its clients (individuals, community associations, entrepreneurs, SMEs, corporates and institutional clients) to realize their projects through solutions spanning financing, investment, savings and protection insurance. In Europe, BNP Paribas has four domestic markets: Belgium, France, Italy and Luxembourg. The Group is rolling out its integrated retail-banking model across several Mediterranean countries, Turkey, Eastern Europe as well as via a large network in the western part of the United States. As a key player in international banking, the Group has leading platforms and business lines in Europe, a strong presence in the Americas as well as a solid and fast-growing business in Asia-Pacific.
BNP Paribas has implemented a Corporate Social Responsibility approach in all its activities, enabling it to contribute to the construction of a sustainable future, while ensuring the Group's performance and stability.
Learn more: https://group.bnpparibas/en/
Press Contacts
BNP Paribas
Claire Schiff
+1 (646) 634 4042
claire.schiff@us.bnpparibas.com
DAREarts
Jarvis Strong
+1 (416) 639 6109
jstrong@darearts.com