BNP Paribas finances the restoration of a painting in Montreal
July 2, 2014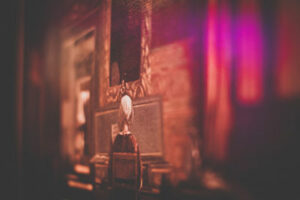 On June 18th, Nathalie Bondil, Director of the Museum of Fine Arts, officially launched the restoration of an artwork entitled "Interior with a woman playing a virginal" painted around 1660-1667 by the Dutch Emanuel de Witte. This project is supported by BNP Paribas in Canada and the BNP Paribas foundation and contributes to the rehabilitation of the Museum collections.
This specific painting requires several restoration works to recover its original glare, which will be scheduled until March 2015. These works will be performed in the Museum workplace. Once restored, the piece of art will be prominently displayed in the European art rooms before being resettled in the 5th museum's pavillon in 2017.
The domestic scenes of Emanuel de Witte like "Interior with a woman playing a virginal" are extremely rare. This artwork figures among the most beautiful domestic interiors achieved by the artist, as evidenced by the numerous lending requests for major international exhibition.
[website title="To get more information on the painting and the Montreal Museum of Fine Arts" url="https://www.mbam.qc.ca/collections/art-occidental/-/art/details/MIMSY_ID_8709″ url_display="Click here" ]